Date: 3rd July 2006
Location: Hurley


Mum had a day off, so we decided to go picnicking again. We loaded up the little car and drove out to Hurley, just up the Thames from Henley. We'd never been to that spot before, but we found the perfect picnicking spot on an island in the Thames. There's a footbridge onto the island, and a little further down is the lock. We scooted round the bridge to sit at the other end of the island under the shade of a big tree, away from screaming children on team-building exercises.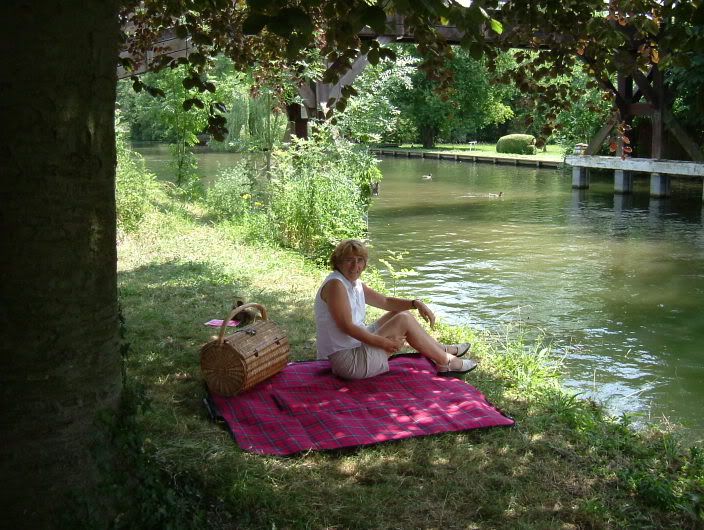 I'd made pan bagna, with tuna, tomato, olives and lettuce, and we had tonic and lemon, with ice.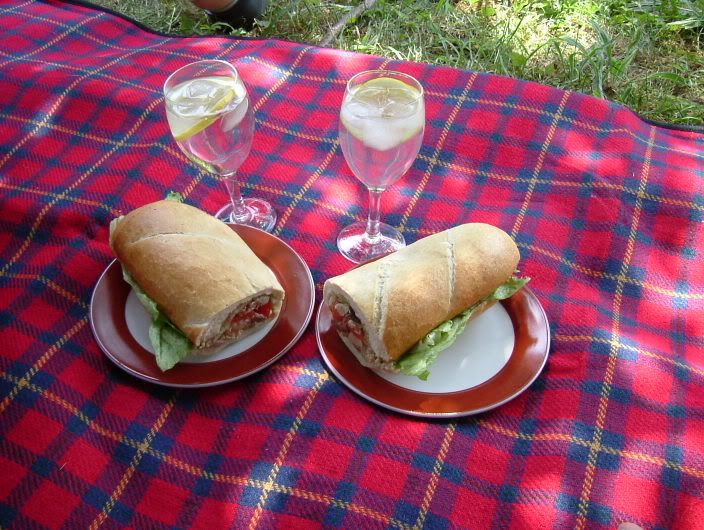 We had cherries and strawberries for dessert, with Greek yoghurt.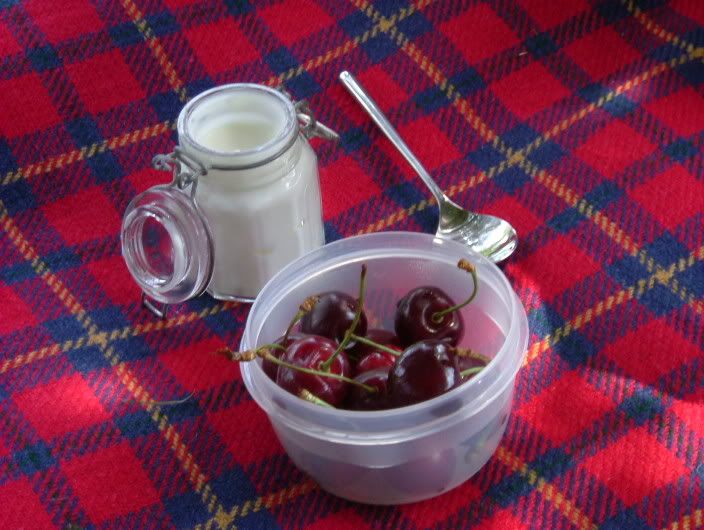 After our picnic, I took the picnic hamoer back to the car, and we walked up to Hurley lock and then on to Temple Lock. We tried different footpaths on the way back, and managed not to get lost this time. Mum has almost stopped cringing when I drive, but not quite. I'm not sure why, as there's nothing reckless about it (we won't mention the hairpin turning I took on the way back and hit the kerb on the other side of the road. It's an impossible turning, it really is!).